Role: Writer  |  Director  |  Producer        Production Type: Short Film |  Proof of Concept
Synopsis: Two brothers discover a deadly alien creature and wind up entangled in a top secret government operation.

ENVOY is a passion project of mine and longtime collaborator and VFX supervisor Adam Coggin.  After the success of our first animated short film Azureus Rising, we decided to dive into the world of live-action filmmaking.  We both grew up watching science fiction and fantasy movies and always dreamed of making one of our own.  We self-funded the entire production and produced the finished piece in less than a year of parttime work.  The short film has become a viral hit with more than 10 million combined views and has been featured on every major short film website worldwide.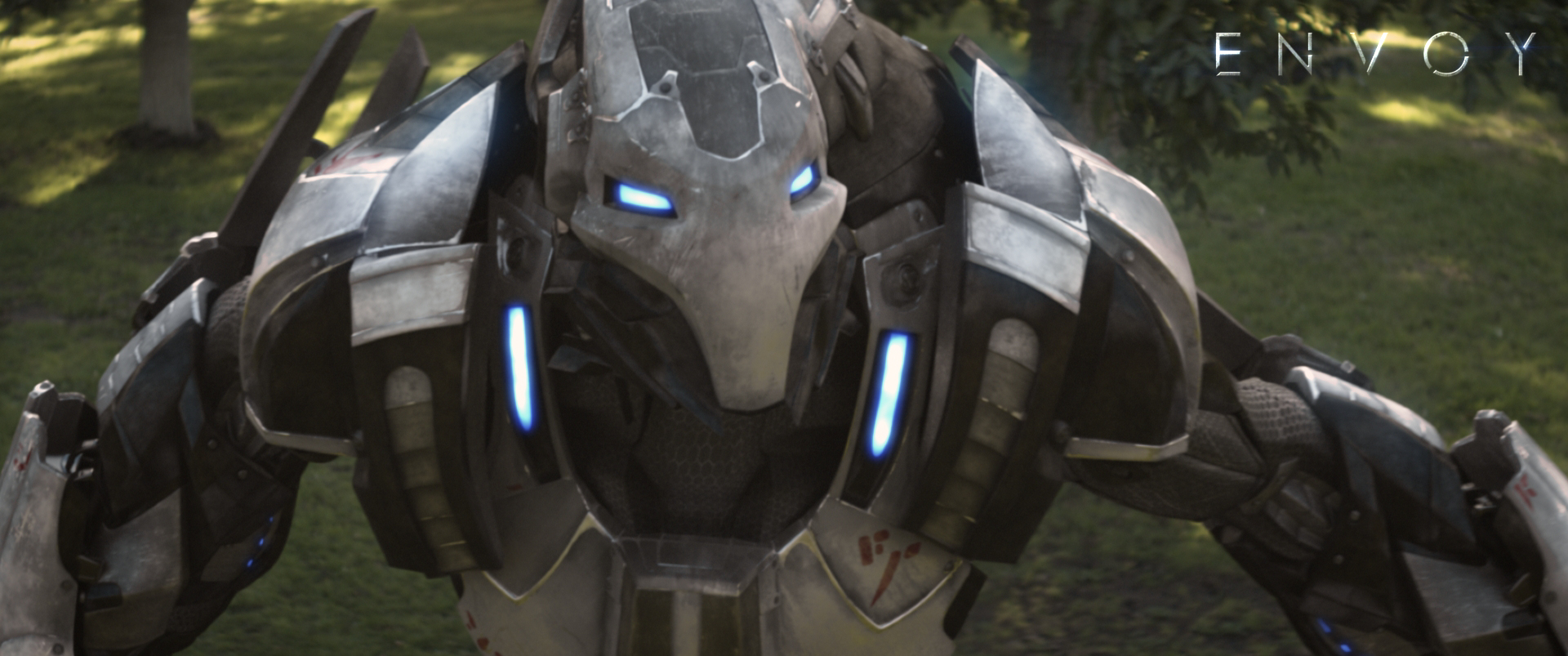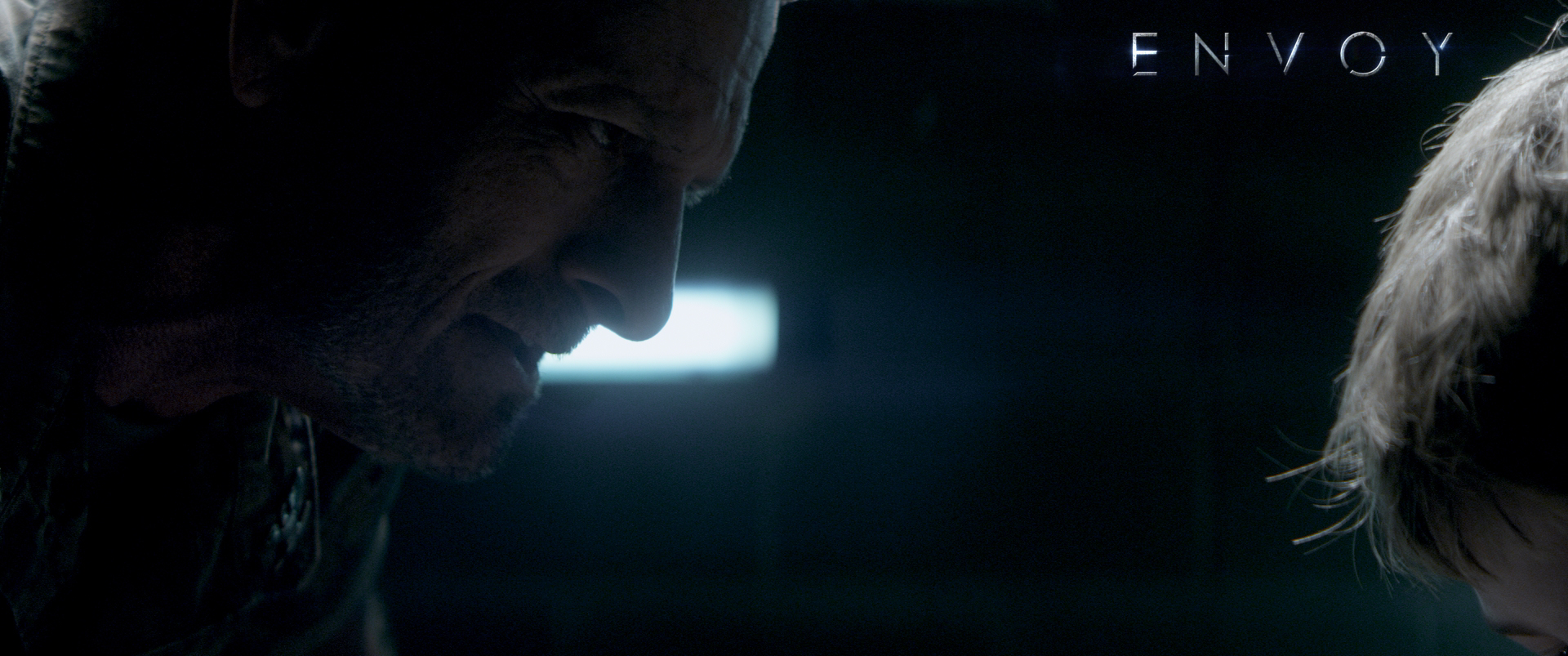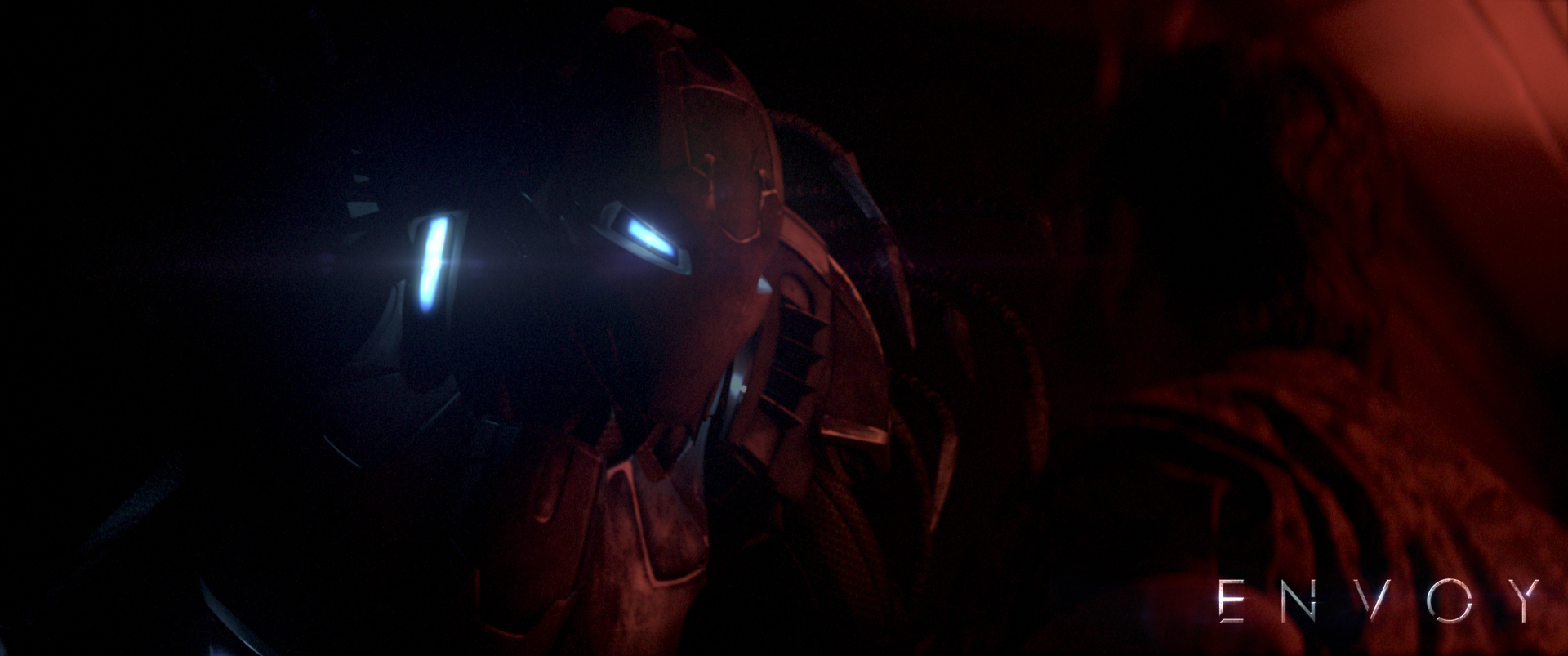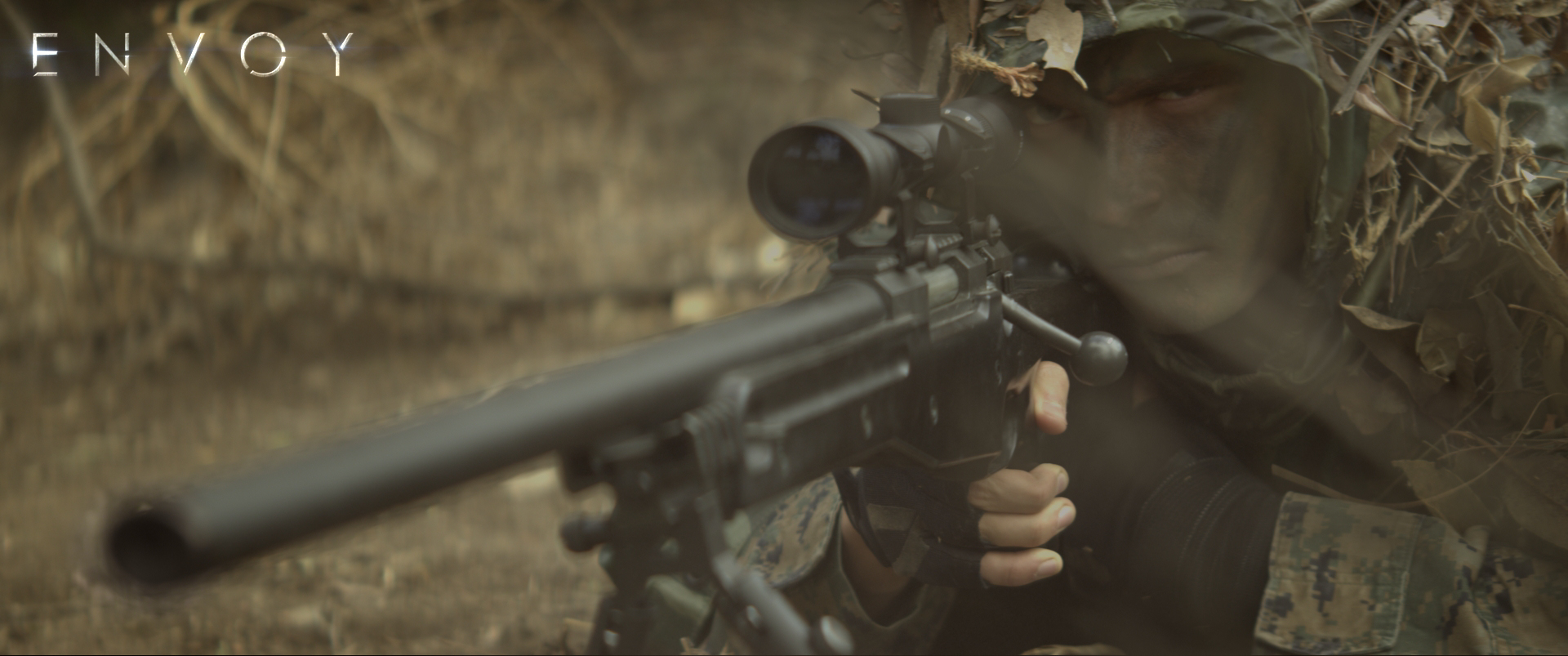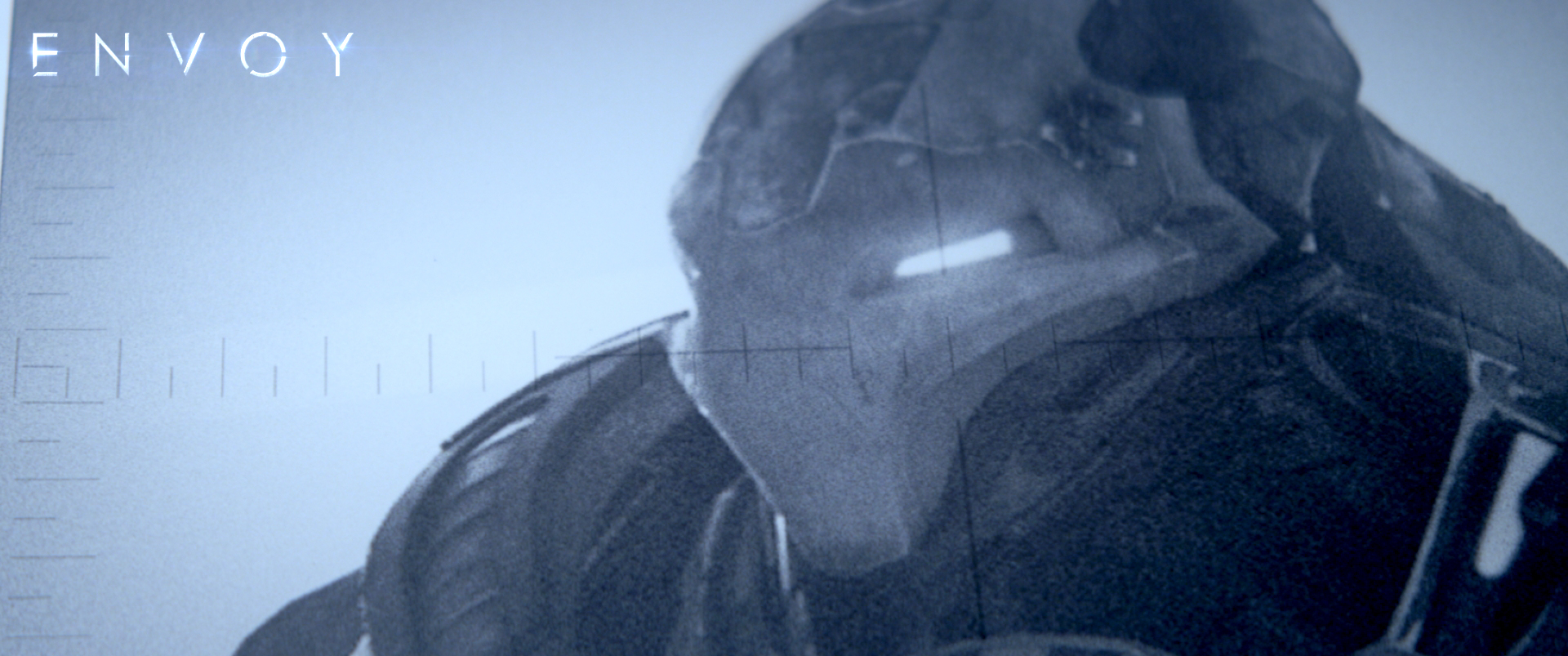 In order to pull this short film off, we had to construct a live-action CGI workflow and renderfarm to handle the sheer amount of rendering output.  This made even more challenging due to the post-production budget being just a few thousand dollars.  The construction of the CG Apache helicopters, CG basketball, CG birds, CG corn, and the hero alien character we call "Aeon" was a tremendous undertaking.